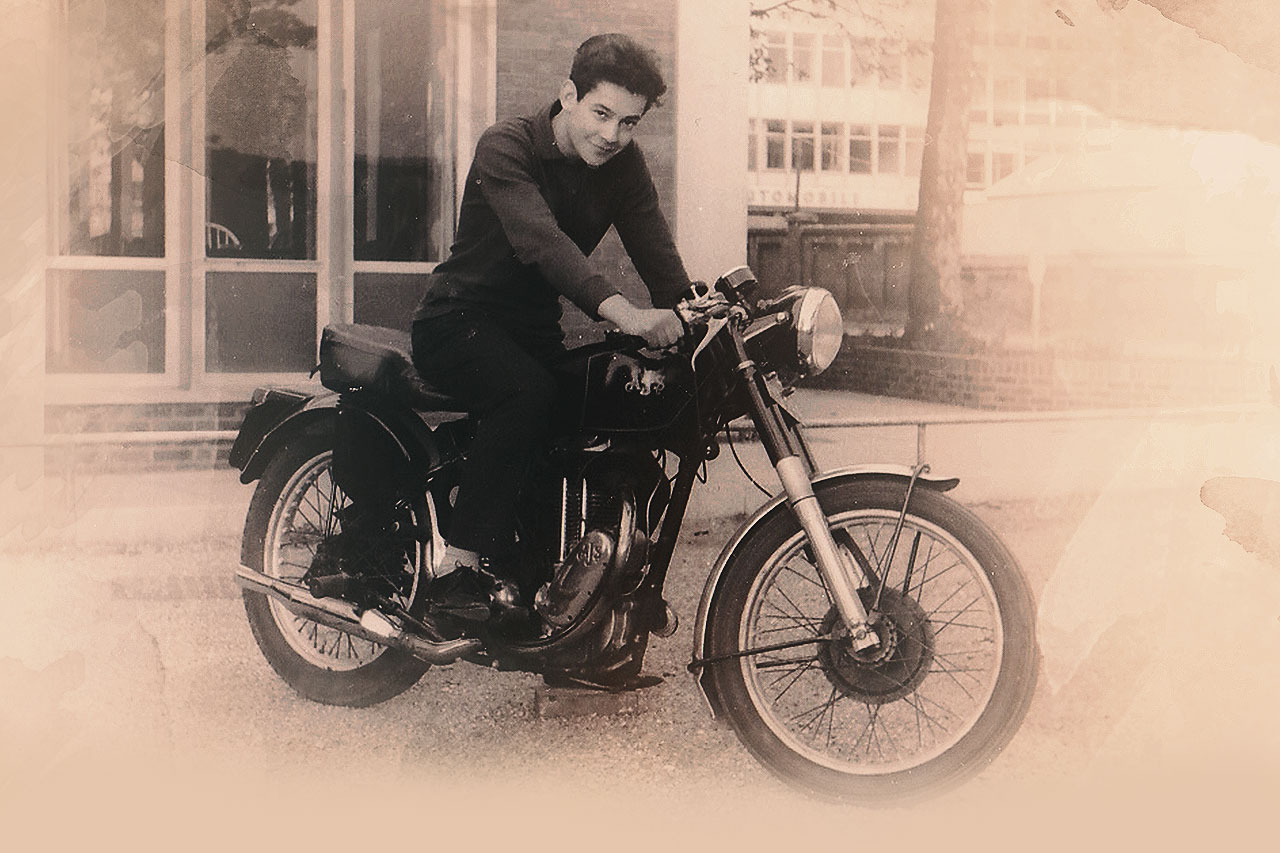 THE EARLY YEARS
1969
Carl Rosner's father (also named Carl) retired and wanted to settle down in England after working most of his life abroad. They decided to form a partnership and set up a garage on the site at which Carl Rosner Motorcycles is now situated. At the time, the business sold and serviced old sports cars and some motorbikes. It was from this stage that Carl developed a growing passion for motorcycles.
1974
The business took on the NVT dealership, adding Enfield India in 1980 and MZ in 1983. The Enfield's had just been imported by Slator Bros and the quality and reliability was very poor. The dealership persevered for a further eleven years but it didn't get much better. The MZ motorcycles were sold on their competitive price. It was a sturdy and simple bike, but upon Germany's re-unification, MZ's financial subsidies were removed. MZ compensated by forcing up their retail prices to the point they outpriced themselves.
1977
The Triumph Co-Operative was set up by the then Labour government following the workers sit-in at the Meriden factory. This lasted until 1983 when the original Triumph business was eventually wound up. With the emergence of the new Norton factory, Carl Rosner Motorcycles took on a Norton franchise. These were exciting times with: the all new rotary Norton's; the all black John Player sponsored race team were having many successes on the track; the Police were even buying Norton's again. Unfortunately this came to an end as asset stripping accountants saw the money run out. It was a sad end to what could have been a successful manufacturer with minor development and investment.
The 'wilderness years' followed and the business ticked-over servicing and restoring classic Triumph and Norton motorcycles, and providing a worldwide spares service, which still operates to this day. Quite by luck, Carl was offered the ex Boyer Racing production Trident, raced by David Nixon in the seventies. It's ironic that David and Carl grew up as neighbours, bought their first bikes together and dabbled at racing. David became a successful racer and sadly died in the Isle of Man. Ray Knight, also a successful and versatile racer in his time, took over the mantle and raced the bike for the business over many years, winning many trophies. The business also built a Rob North formula 750 Trident Racer. It enjoyed many wins with Paul Monney and Rob who narrowly missed winning the Classic Racing Motorcycling Club Formula 750 Championship. Danny Imberg won the title for the business a few years later.